STOCKTWITS HELP CENTER
Example:
"Where is the company located?"
or
"Can I order your product online?"
YOU ARE HERE:
Main
Getting Started on StockTwits
How do I Block or Unblock someone on Sto...
How do I Block or Unblock someone on StockTwits?
Seeing a user who you would rather not see on our streams? Just block the user from your view! To Block a user simply visit their profile and then from the profile menu on the right click the block button.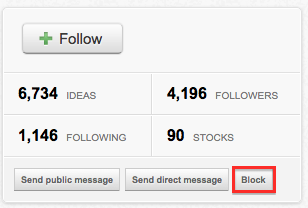 StockTwits uses a two way blocking system, meaning if you block someone, you will no longer see their posts and they will no longer see yours.

You can also Block a user directly from one of their post. Find a post by that user, hover your mouse over their username until their user summary is displayed.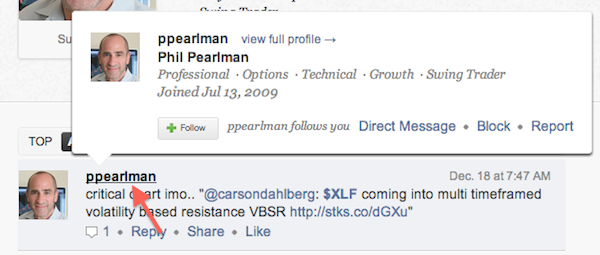 Click the button that says Block to block that user.

Wait! I Blocked a user by mistake, how do I unblock a user?
All block users can be accessed from your profile settings. To unblock a user, simply go to your profile settings, and from the menu on the left select Blocked. This will list all users who you have currently blocked.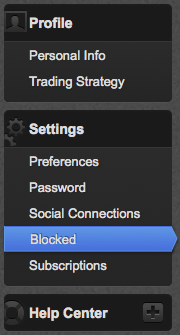 From this list simply select the user you wish to unblock and click Unblock, this user will now be unblocked and be visible to you.