STOCKTWITS HELP CENTER
Example:
"Where is the company located?"
or
"Can I order your product online?"
What is the chart stream ?
The chart stream is a StockTwits stream that contains every chart posted to StockTwits from all public streams. To view this stream, click the "More Streams" button located at the top of your Home Stream. Search down the list, and select the stream that says "Charts".

View Charts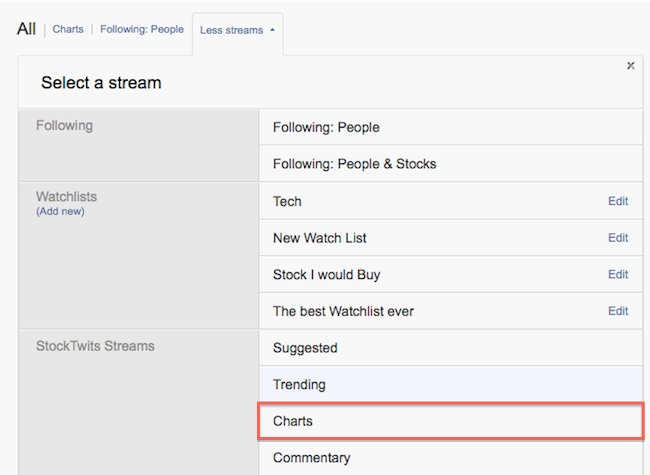 From here you can view every chart on StockTwits. Click on a chart to expand and view it. You can also sort charts by "Berish" or "Bullish"