STOCKTWITS HELP CENTER
Example:
"Where is the company located?"
or
"Can I order your product online?"
How do I pop-out a stream?
If your busy doing other tasks on your computer, and don't have the space to view the whole site on your desktop you may want to use a Pop Out Stream. To do this simply select the pop out stream button at the top of the stream you are currently viewing.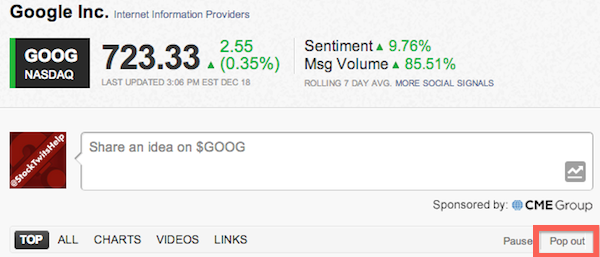 A new stream will then appear in a new window, you can then continue to browse the site or continue doing other tasks normally with this stream out.

You can also send message from this stream no mater where you are on the site.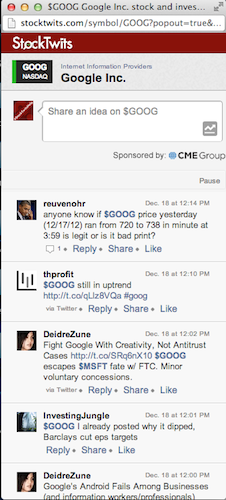 You can also use this method to pop out more than one stream and view multiple streams at the same time!