STOCKTWITS HELP CENTER
Example:
"Where is the company located?"
or
"Can I order your product online?"
How do I send a private Direct Message?
You can send direct message to other user on StockTwits in one of two way. You can visit the users profile page and select Send Direct Message from the profile menu on the right, you can also send a public message from here as well.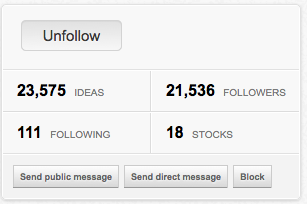 A message box will pop up with the users name in it preceded by the letter D, this it to let you know that this is a direct message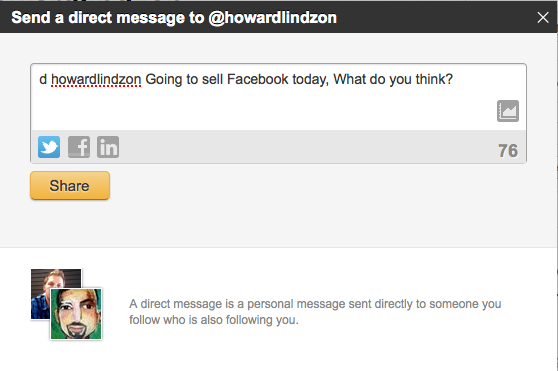 You can also send direct messages from any one message posted by that user. Simply find a message on a stream, and hover your mouse over their username until their user summary pops up. Then select Direct Message.

In order to send someone a direct message, both you and the other user need to be following each other on StockTwits. If you are not seeing the Direct Message button, this could be the case.