STOCKTWITS HELP CENTER
Example:
"Where is the company located?"
or
"Can I order your product online?"
How do I reply to a message or publicly message another user?
There are two ways to reply to a message on StockTwits. The first way is finding the message and clicking on the "reply" link underneath the message.

When you do this a message box will appear. In the message box there will already be a message started with the @ sign and the username who you are replying to. (e.g. @howardlindzon)

The second way to reply to a user or send them a public message is by going to their profile page by clicking on their username. Once you are in their profile page just click on the messaging box icon in the top right corner of the page.

This will bring up a message box with the username already filled out for you.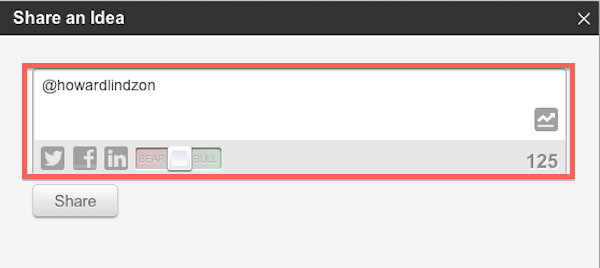 You can also user the message box icon to quickly post to Ticker Streams or post your own ideas anywhere on StockTwits.