STOCKTWITS HELP CENTER
Example:
"Where is the company located?"
or
"Can I order your product online?"
YOU ARE HERE:
Main
Getting Started on StockTwits
How do I fill out my profile and add an ...
How do I fill out my profile and add an avatar?
You can add more information to your StockTwits profile to better represent yourself and your trading ideas.

Click HERE to go to your profile settings and edit your profile.

Select Personal Info from the menu on the left for all information related to your profile.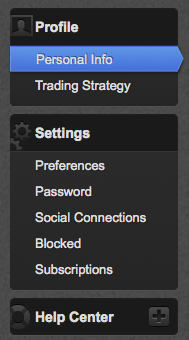 To upload an Avatar, click the browse button located underneath the default StockTwits Avatar, and select an image you wish to upload. Once you have selected your desired image click the
Update
button below.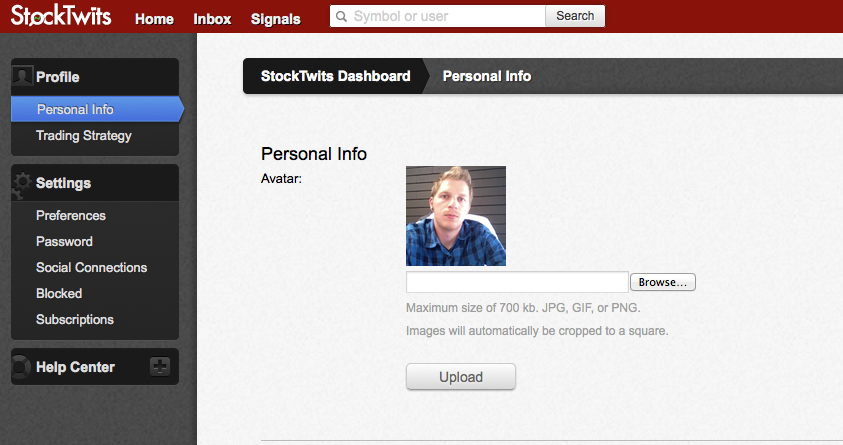 You can also Update your username or add a bio from this screen.
Once you've updated all your personal information click the update button again.
To update or add to your Trading Strategy, click Trading Strategy from the left menu.
Here you can change things like what you trade, your trading style, your primary holding period, and your experience level. The more accurately this is filled out, the better StockTwits will be a suggesting users who have the same trading intrest as you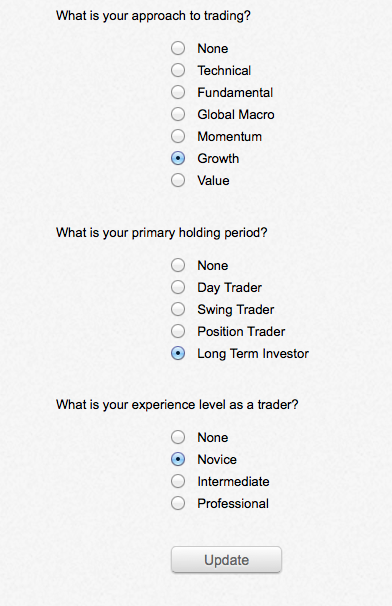 When finished click the update button to update your profile.