STOCKTWITS HELP CENTER
Example:
"Where is the company located?"
or
"Can I order your product online?"
YOU ARE HERE:
Main
Getting Started on StockTwits
How do I find people to follow?
How do I find people to follow?
Having Trouble connecting with users on StockTwits? Check out the StockTwits Profiles Page, where you can find user who have the same Trading interests as you do.
StockTwits also offers a list of user to Follow based on the Trading strategy listed in your profile.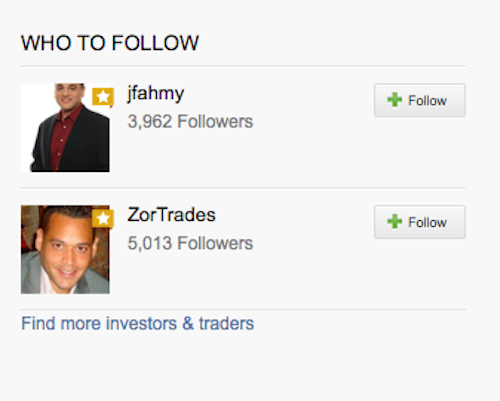 You can also check out the StockTwits Suggested Stream. Suggested users have been handpicked by StockTwits because they are knowledgeable and trustworthy. They have also shown to be generous, amiable, and constructive over time.