STOCKTWITS HELP CENTER
Example:
"Where is the company located?"
or
"Can I order your product online?"
How do I embed a message?
To embed a message on another site, click the embed message icon on the single message page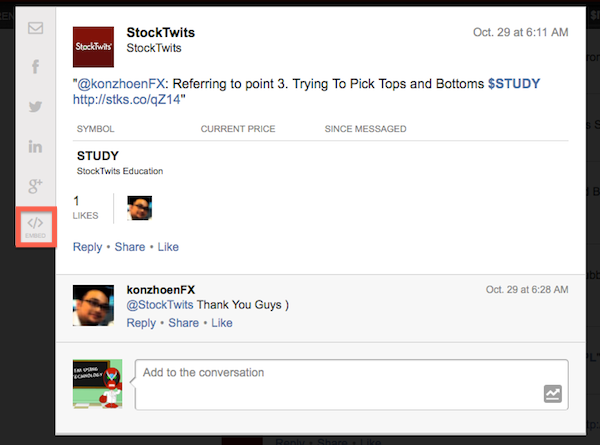 copy the code from the embed link and paste it onto your site. Be sure the site you are posting to can accept both html and javaScript
While it is still possible to post an embedded message onto a site that doesn't accept javaScript, the display might be a little off.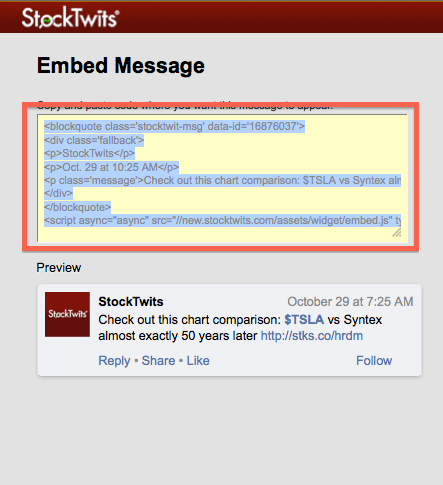 For Wordpress users, paste the embed text into the "Text View" of your posts. You will also need to download our embedded message plugin in order to display the embed message correctly.
If you are using a different CMS and embedded messages are not displaying properly, be sure that the JavaScript tags are not being striped from your post which can be a common problem. To fix this, paste the following script in the footer of your website
<script async="true" src="//stocktwits.com/assets/widget/embed.js" type="text/javascript"></script>
If you are still having trouble adding embedded message to your site, please email support@stocktwits.com