STOCKTWITS HELP CENTER
Example:
"Where is the company located?"
or
"Can I order your product online?"
YOU ARE HERE:
Main
StockTwits Mobile
How do I reset my password: Mobile
How do I reset my password: Mobile
If you forgot your password or need to change it, you can do this through the Mobile app. First click the sign button in the top right corner of the app.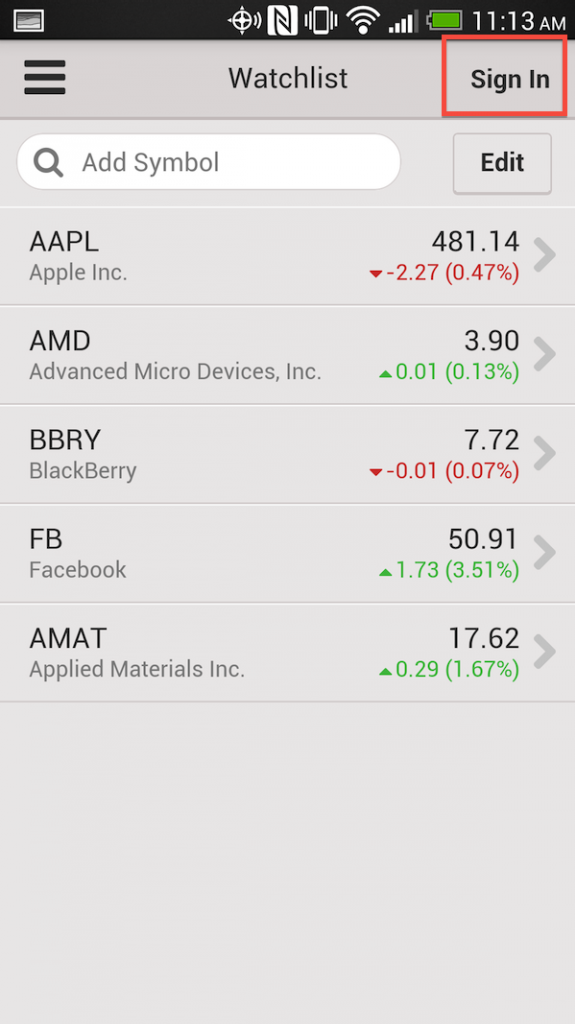 Next click the button inside the password field that says Forgot it?. This will take you to the password reset page, where you can enter in your email address and request a password reset.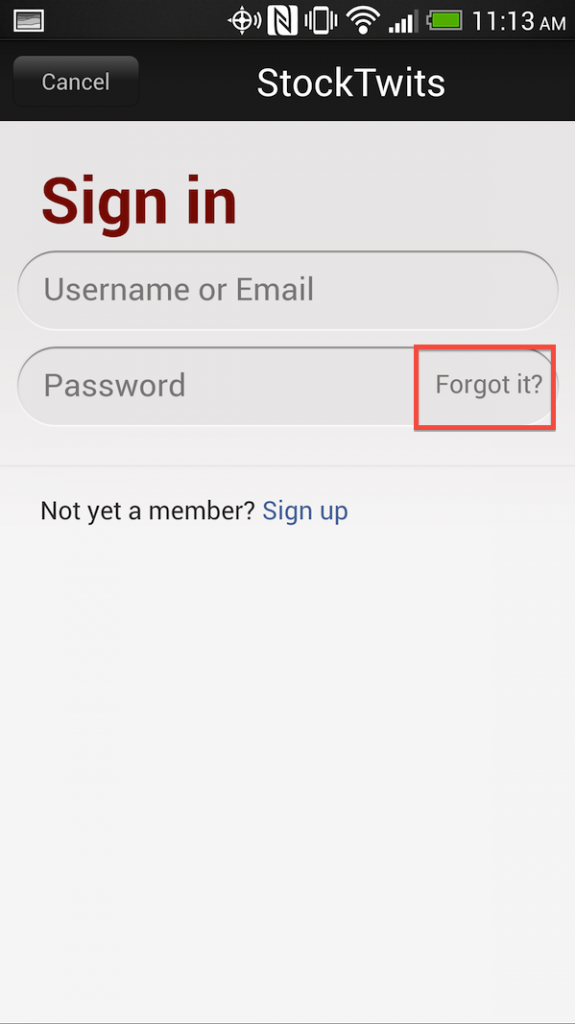 Check you email for a message from StockTwits. Click the link in the email or copy and paste the link into your browser. Your new password must contain both letters and numbers and must be at least 6 characters long.
If you are having trouble resetting your password, try clicking the following link Request Password reset or contact support@stocktwits.com