STOCKTWITS HELP CENTER
Example:
"Where is the company located?"
or
"Can I order your product online?"
YOU ARE HERE:
Main
StockTwits Mobile
How do I order my Watchlist?
How do I order my Watchlist?
To order your Watchlist on the mobile app, first access your watchlist by clicking the meun button in the top left corner, and then select Watchlist.
Once you are in the Watchlist, click the button in the top right, labeled Edit. From here you can add to your watchlist, or order the $Tickers in a specific way. To order the Symbols, simply click the order button on the right of the symbol, and then choose to move the symbol up or down.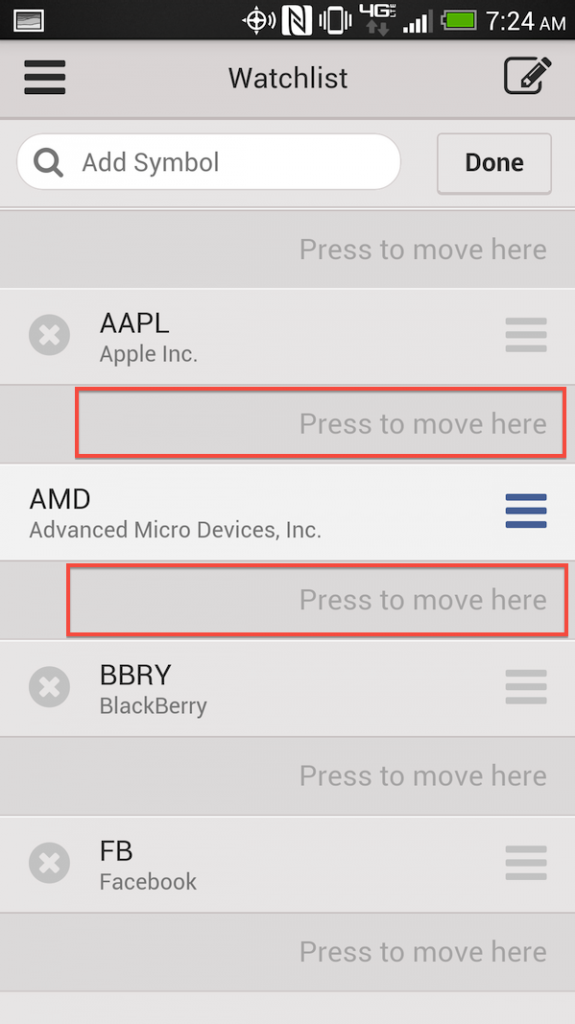 Click Done when you are finished.