STOCKTWITS HELP CENTER
Example:
"Where is the company located?"
or
"Can I order your product online?"
How do I make a Screencast on StockTwits ?
To use the screencast feature of StockTwits simply click the chart icon in the bottom right corner of the message box, and select "Record Screencast". This will pop out a new window from wich you will be able to start your screencast. Click "Start Capture" when your ready to begin.

A capture box will appear, please size the capture box appropriately around your chart, hit the record button to begin recording.
The screen cast will record anything you say or any interactions you have with your charts, please explain your charts as best as possible, you have a total of Five minutes for your screencast. Hit the stop button to stop your screencast.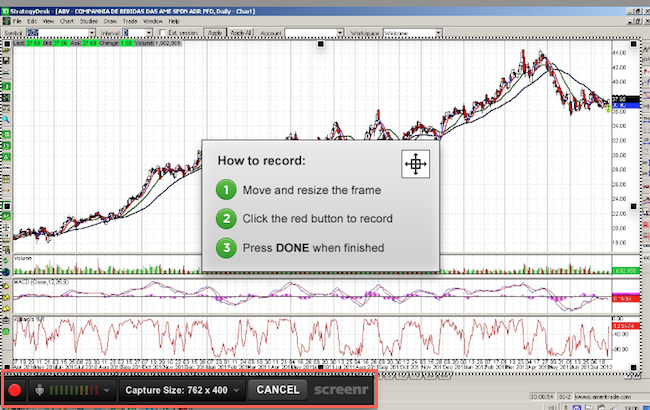 You will then be prompted to confirm that you wish to upload your screencast, or if you are unsatisfied with your screencast you can hit "delete screencast" and begin recording again. Hit "confirm" and your chart will begin uploading.

Once uploaded, you have the option to describe your screencast as bearish or bullish and add a message to let user know what your screencast is all about. You also have the option to include $Ticker in your message to tag your screencast to a specific stock.

His "Share" to post your screencast.

Please only include $Ticker that are relevant to the screencast, as including more than one will post your screencast on multiple streams.