STOCKTWITS HELP CENTER
Example:
"Where is the company located?"
or
"Can I order your product online?"
How do I Report a Post ?
Every now and then you come across a user who is just a bad apple, it's users like these who can take a good thing and ruined them for everyone else. If you see one of these users please feel free to let us know by Reporting their post.

To report a user, hover your mouse over their username in the post until their user summary pops up.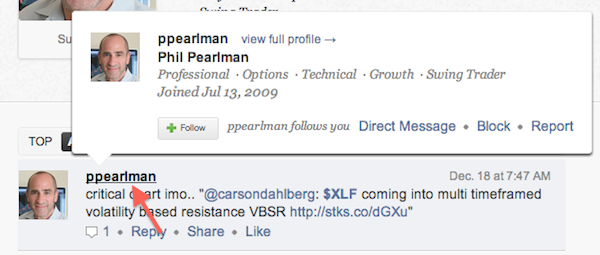 Click the button that says Report

Please flag post with care.
It is our intent to deliver the best user experience possible, and while we want to eliminate as may trouble makers as we can on our site, we ask that you please use your digression when flagging others post. If you have any questions as to what is or isn't allowed on StockTwits, check out our House Rules.